In this article:
Various causes of transaction failure

Transaction can fail for several reasons.
If your interface shows a "failed" status on the main screen or on the "transactions" screen, you can stand with the arrow on the "i" sign that appears next to the status to get an indication of the reason for the failure.
You can find failed payments made with a certain date range. After you set the dates, select the "failed" status in the filter options.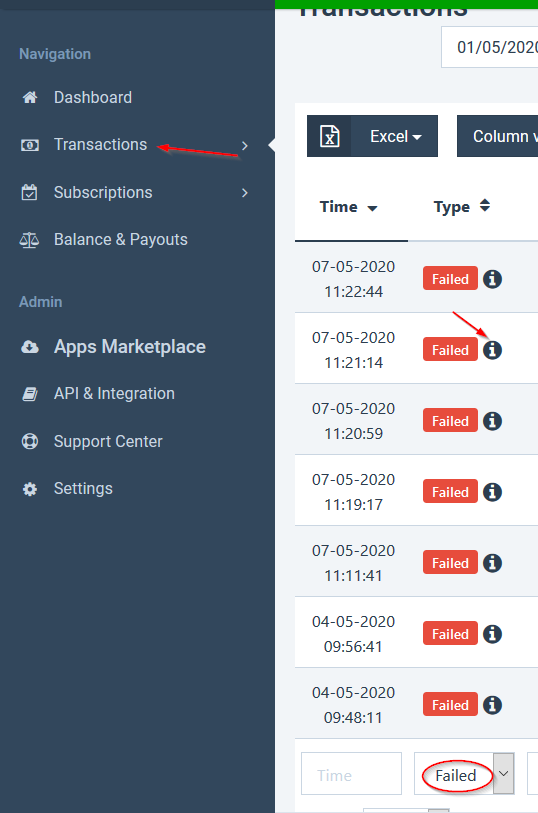 The Main Reasons for Payment Failure:

Below you can find a list with the most common reasons for a failed payment.
252- An error that occurs when a foreign currency billing attempt is made on an account that is not authorized to clear the relevant currency.
253- An error that occurs when an attempt is made to redeem a card issued outside of Israel when this setting is not enabled for the account in question.

427/428/421/420/424/425/426/422- Provider settings or account settings:

This is an error indicating that a billing attempt was performed that does not match the vendor credentials used for clearing.
The most common cases that cause this error are when a premium brand credit attempt is made.
Example - You can't process a Diners / Discover brand card with a provider issued by Isracard.
Another common case is when trying to charge in a currency that is not authorized for clearing according to the provider and/or account settings, or the clearing account settings do not allow clearing of credit cards issued from abroad.
Another limitation that usually exists in the settlement account is a minimum amount to execute the transaction, for example 5 NIS.

Refusal by the credit company:
Refusal by the credit company is a generic error.
This error can be caused by various reasons for which the credit card issuer refuses to accept the customer card.
In these cases, the cardholder should contact their card-issuing bank for more information.

Invalid CVV or personal ID:

This error occurs when incorrect billing attempts are entered as CVV and/or cardholder IDs.
When conducting a billing attempt issued outside of Israel, the error will only refer to CVV.
Activate a Failed Transaction Rescue Application:
This service allows the business to receive a real-time instant alert message about a transaction that has failed in the settlement account, with all the details needed to save the transaction. With the service you can avoid potential sales misses and thereby increase the profits of the business.
From the PayMe dashboard, go to Apps Marketplace, in the Control tools category -> Failed transaction rescue, and click Setup.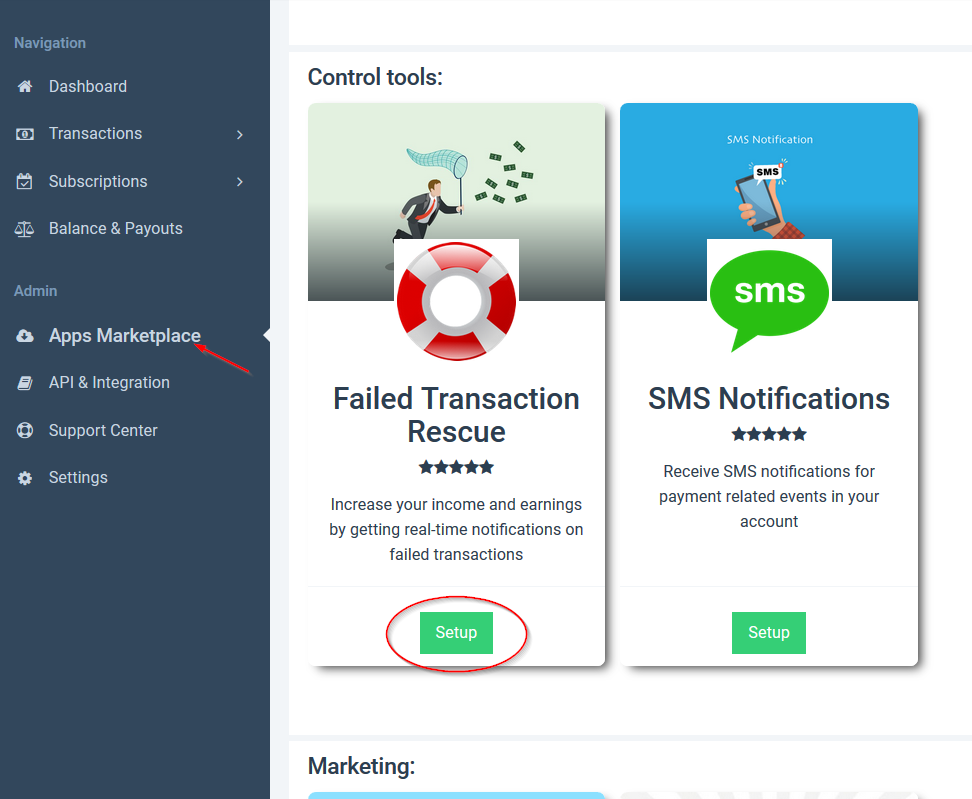 Click Activate app and agree to the Terms & Conditions.
Now, a green window will pop up on the top right corner confirming that you enrolled successfully.