Tens of thousands of businesses of all sizes are already using the PayMe interface, which offers a single platform for all your business needs.
Getting paid by your customers has never been so easy.
Within 5 minutes, you can get credit cards, Bit, PayPal, (and soon Apple Pay) Charge in any channel that is convenient for you - website, application, sales pages, clearing extensions to websites (WooCommerce, Shopify, Magento), and sending payment requests.
Everything a business needs in one place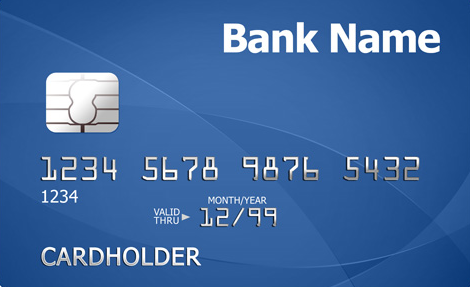 Credit card transaction
Making charges, authorization, refunds, and anything else in simplicity and efficiency

Receive payments in bit

Digital invoices
Issue an automatic invoice for each transaction and credit. It's easy, simple and required.

Standing instructions on credit
For those who need to charge a customer every week, month or year. send and forget.

Sales pages and payment requests
Charge customers as it suits you. We allow everything.

Digital wallet clearing

API and Clearing Plug-in
Need a payment page for the site? Obviously, we support that as well.

WordPress Plug-in
We launched a market with lots of additional services that can be activated at the push of a button.
Step 1- Route selection
The first step is to enter the site https://paid.co.il/ We have 3 different programs:
1. You did not clear, You did not pay
2. Monthly credit
3. Credit within 7 days.

Please choose the program that suits you best: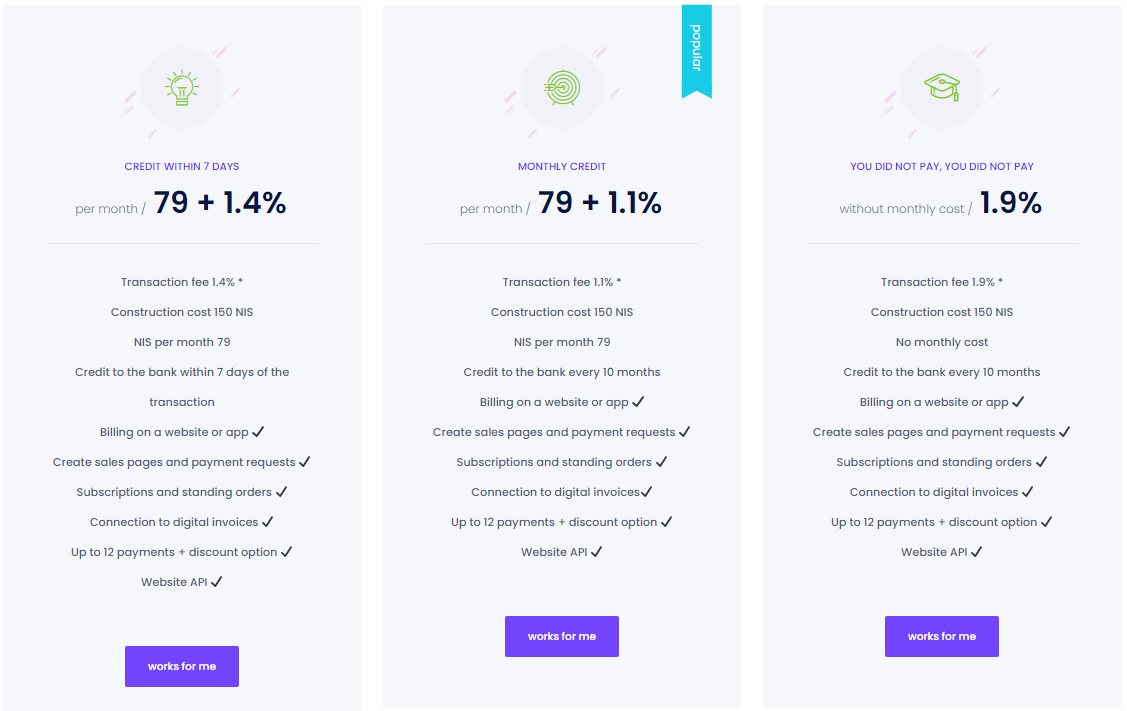 Then you need to confirm the fees and conditions of the selected plan.
Step 2- Approval of the commercial terms
You now have the fees and conditions of the program you have chosen; please read them carefully and confirm the terms of use and service costs.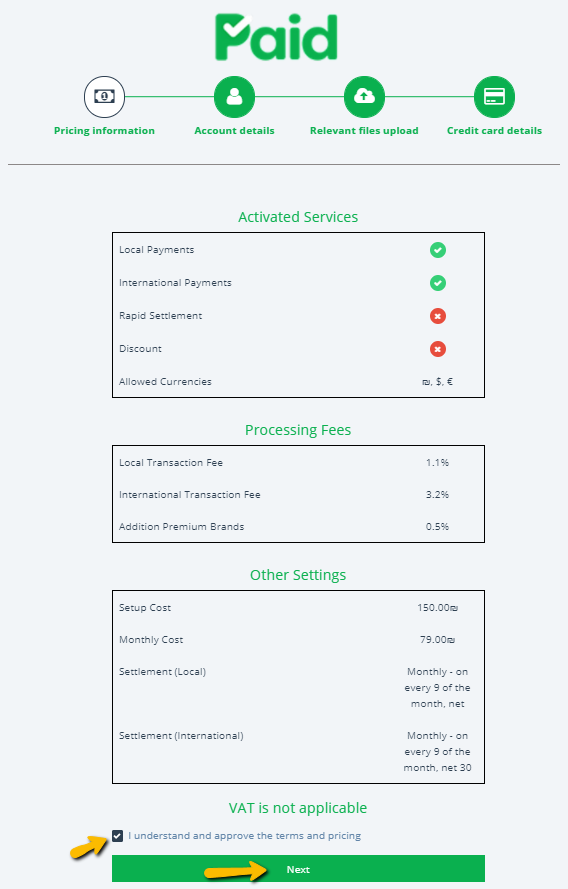 Step 3- Personal details, business details and bank account details
Email Address - for receiving system messages and logging in to the account
Contact Email - the email that appears to your payers with a purchase confirmation in order to contact you
Company registration code - as it appears on the business's certificate of incorporation
Business Type - as it appears in the business association certificate
Website URL - It is important to specify an active URL in order to quickly verify your account.
Step 4- Uploading documents
At this point the following documents should be uploaded:
National Identification photo of the account holder

Cancelled cheque / bank account ownership certificate

Certificate of Incorporation
The documents must be compatible with the data you entered in the first stage of registration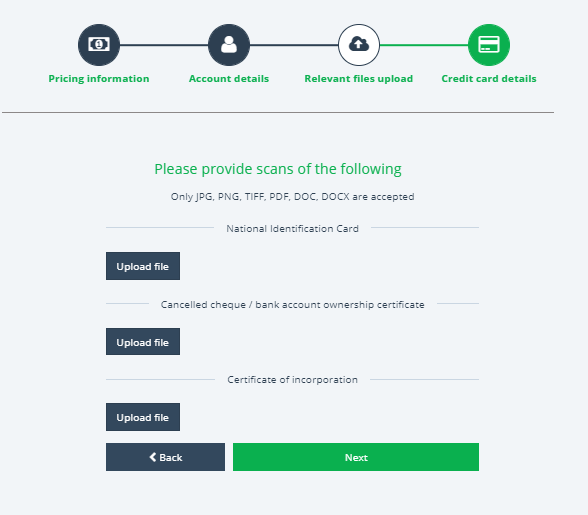 Step 5- Starting work on the interface
You have now set up an account with us in the system, you can log in to your account in the interface and start clearing :)
Login to your account via the following link - Login here
Login Email - email address you specified in the registration
Login password - the password you set during registration.
PayMe reinvents the world of payments as a One Stop Shop; after connecting to the interface, you can enter the Apps Marketplace and add services/plugins to your account that will help you boost your business to the next level.