You can change your password for security reasons or reset it if you forget it.
How to send yourself a password reset via email
1) From the sign-in page on either https://www2.payme.co.il/system/login/form?lang=en-il, click Forgot password?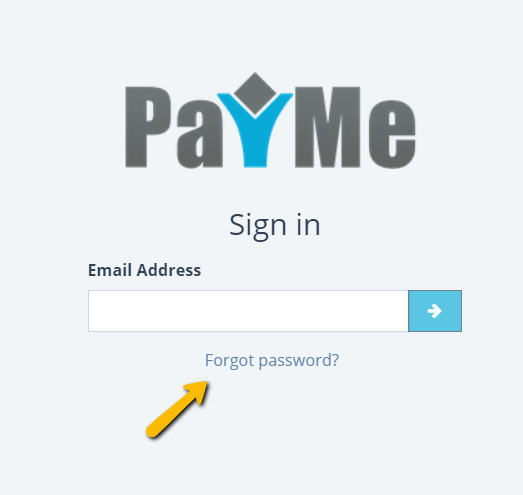 2) Enter your main email address on the account.
Make sure the email you enter is the email you used to create the account. If any other email is used, an email will not be sent and you will be unable to reset the password.
3) Check your inbox for a password reset email. Not receiving the email? Please check your Spam or Bulk Mail folders.
4) Click on the URL provided in the email and enter a new password.
The password must contain 8 characters: upper case letter, lower case letter, numeric character, and special characters (Example: AAaa@123).
5) You will now be automatically logged into your account with an updated password.
Fix problems with your password
If you're having trouble resetting your password or can't sign in to your account you can reach out to our support team at support@payme.io