In this article:
Overview
This service allows you to send SMS updates to your customers & yourself about events in your account related to sales and credits.
How to activate
From your PayMe dashboard, go to Apps Marketplace, in the Control tools category -> SMS Notifications and Click Setup.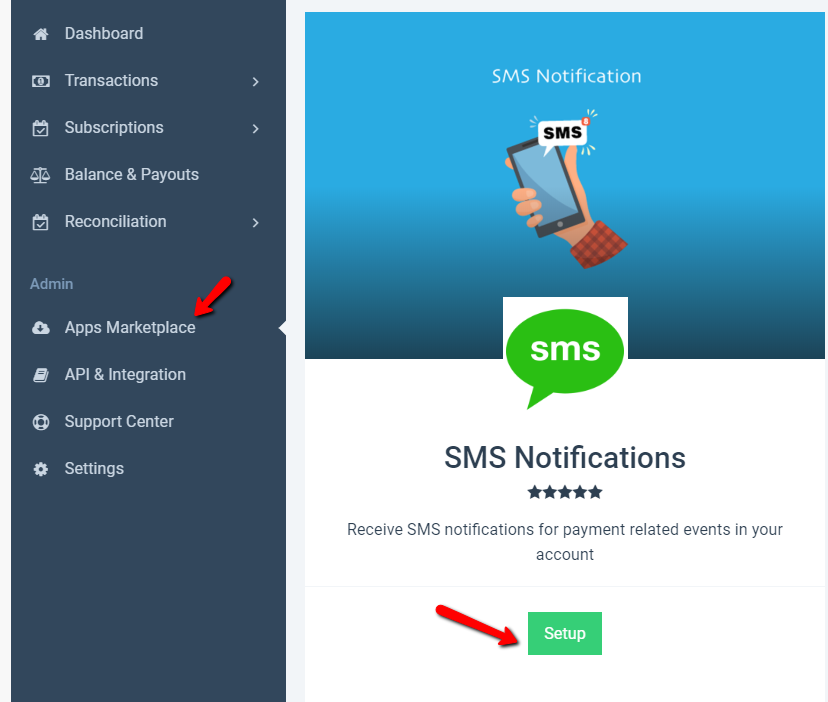 Define the types of messages you want to send and click the "Activate app" at the end.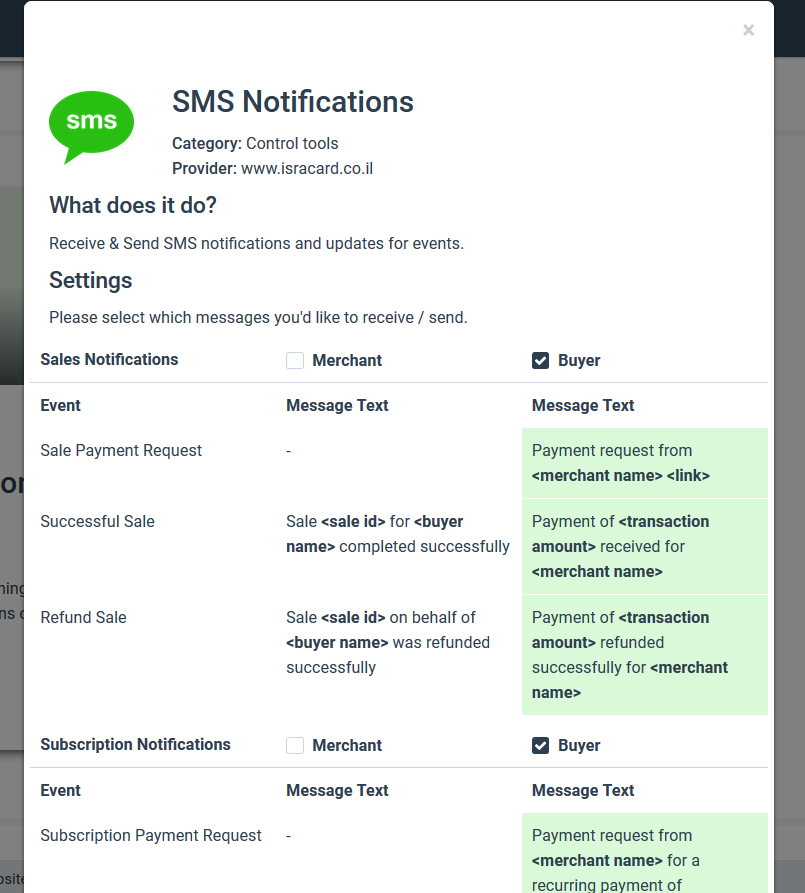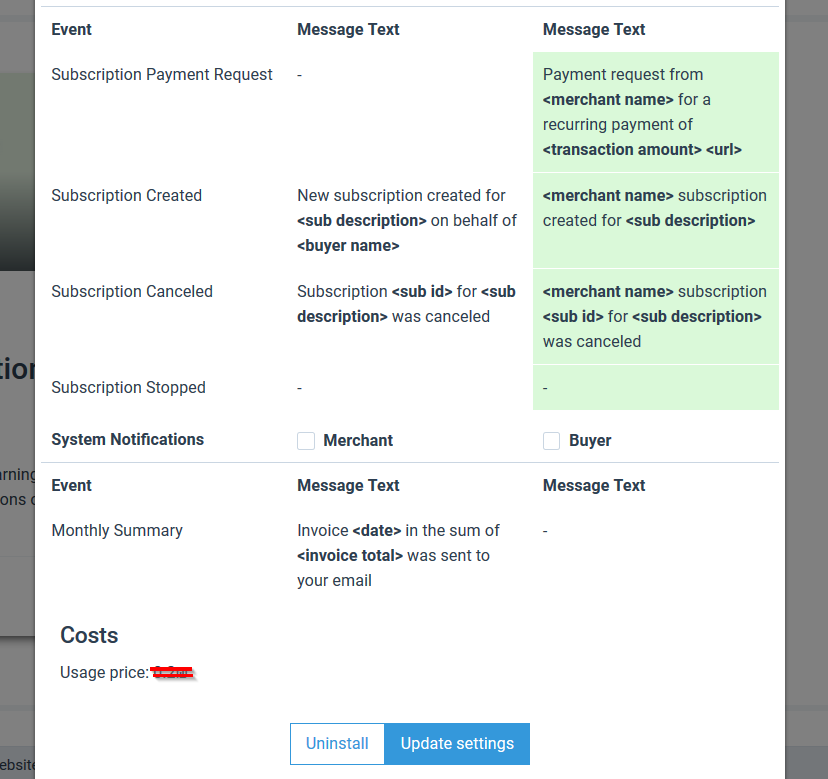 If you need to edit settings, you can re-enter the service from the app marketplace, select -> Settings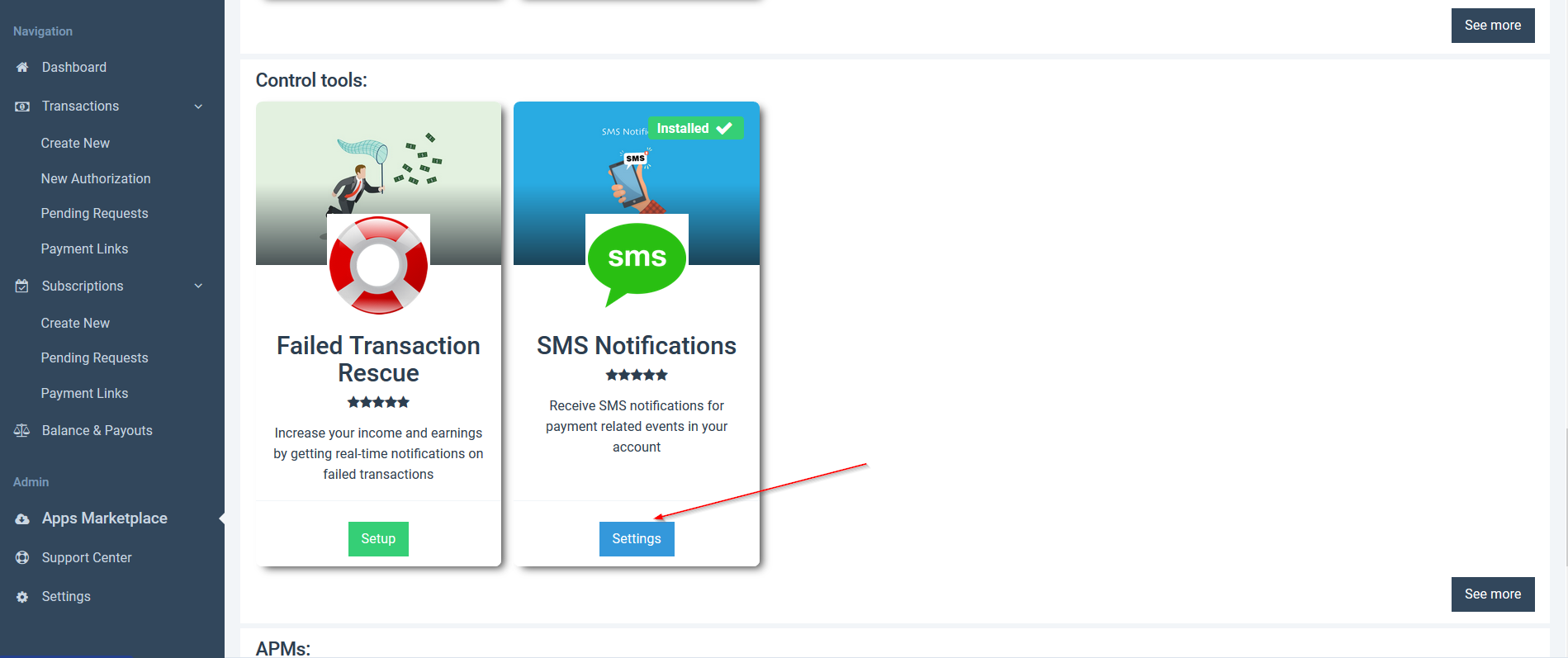 Edit the fields according to your needs, click "Update Settings".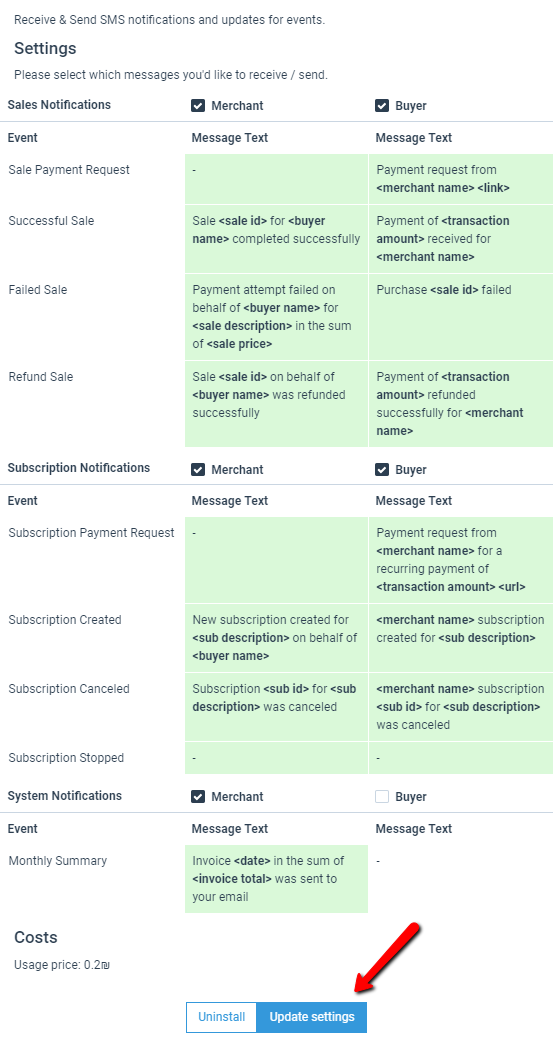 Now, the system will be sent an SMS for each sale according to the settings you chose while signing up for the service.
Frequently asked questions about SMS notifications
Can a customer reply to an SMS notification?
- No. Customers can't send a message to you in reply to an SMS notification.