Activate a Failed Transaction Rescue Application:
This service allows the business to receive a real-time instant alert message about a transaction that has failed in the settlement account, with all the details needed to save the transaction. With the service you can avoid potential sales misses and thereby increase the profits of the business.
From the PayMe dashboard, go to Apps Marketplace, in the Control tools category -> Failed transaction rescue, and click Setup.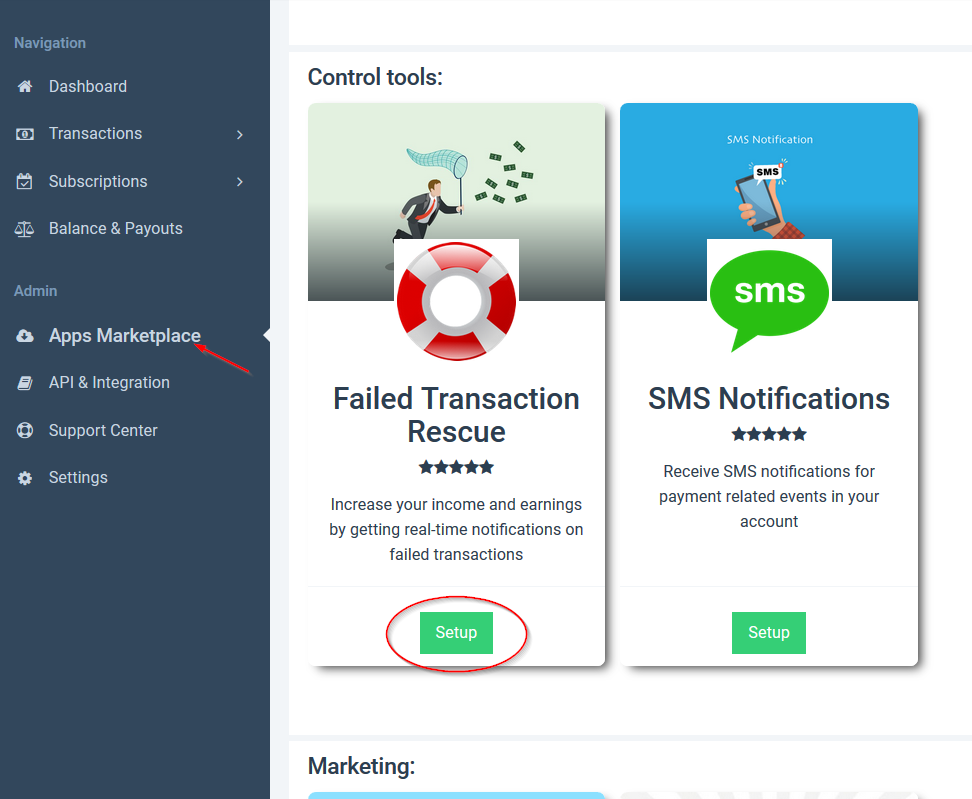 Click Activate app and agree to the Terms & Conditions.
Now, a green window will pop up on the top right corner confirming that you enrolled successfully.