In this article
Activate the API service
From your PayMe dashboard, go to Apps Marketplace, in the Integration category -> E-commerce API/SDK, and click Setup.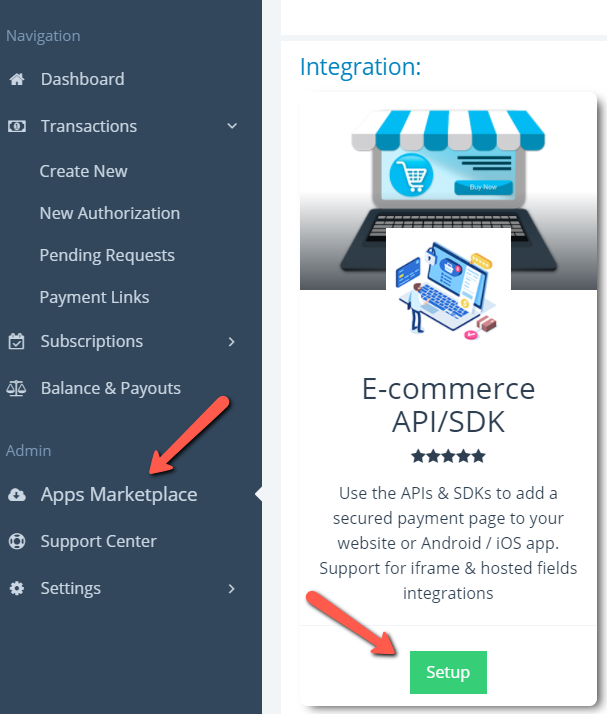 API capabilities
Create and manage sellers on your platform
Allow sellers to accept credit card payments
Create standard transactions
Create recurring payments
Use our secured payment pages
Use Tokenization for delayed & future payments
Charge a platform fee from every transaction
Query data regarding sellers, transactions, subscriptions, withdrawals, and more
FAQ
Is it possible to design the payment page?
Yes. Payment page design requires a connection to the Hosted Fields service. Contact us for more details
Do you perform the integration?
The integration is performed by a developer on your end.
We will be happy to assist him with every question or problem.
Is your payment page secure?
Our payment page is secure with PCI 1 compliance
https://www.pcisecuritystandards.org/pci_security/
Do you support tokenization?
Yes. Credit card tokens can be created for future charges