WellyBox - About the service
How to perform a service installation
Instructions for use
WellyBox - Automatic invoice collection service
If your business spends valuable time locating invoices or situations where you have lost money due to missing / forgotten invoices, with WellyBox you can with a few clicks collect all the invoices and transfer them to the accountant in a centralized and effortless manner.
Installing the service
To install the service, select the payments interface in the tab -> App Store -> Automatic Invoice Collection -> Setup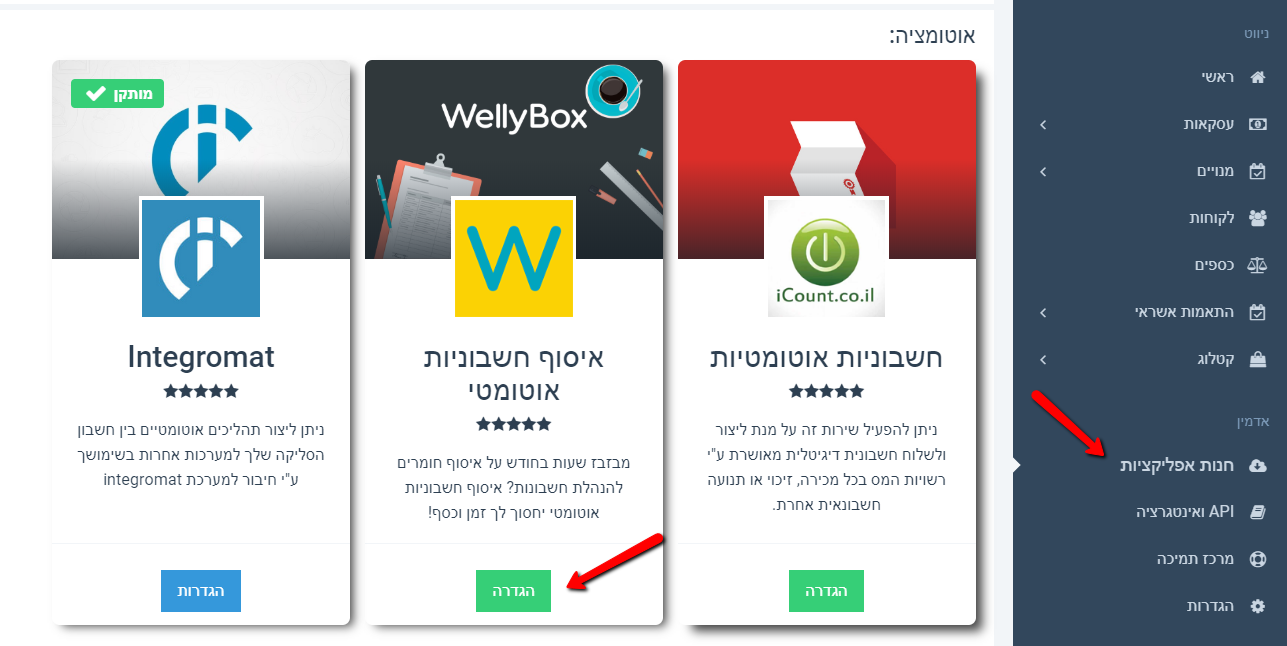 In the next step you will be asked to enter the email from which you will collect invoices and at the end click on -> Register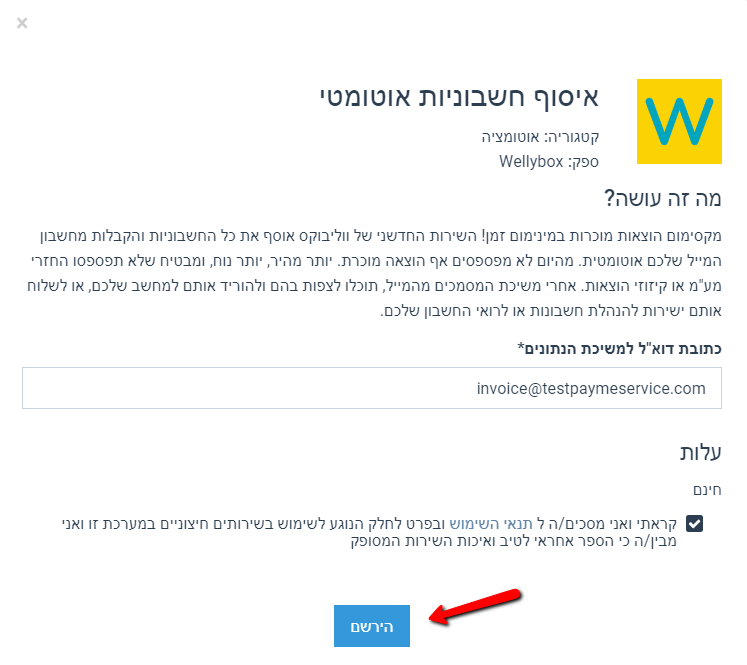 Upon completion of the registration, the technical team will accept the request and perform the relevant integration to your account. A confirmation will be sent by email when the connection to the service is complete.
After confirmation, at the initial login you will be asked to connect the relevant email to the service and at the end you will receive the welcome message that symbolizes the end of the connection and integration.

Use of the Service
Once you have set up the email and the connection is complete, a tab under the name -> WellyBox will be added to your clearing account.
When you first click on the tab, the system will perform an initial analysis of the mailbox in order to display all your expenses in the business.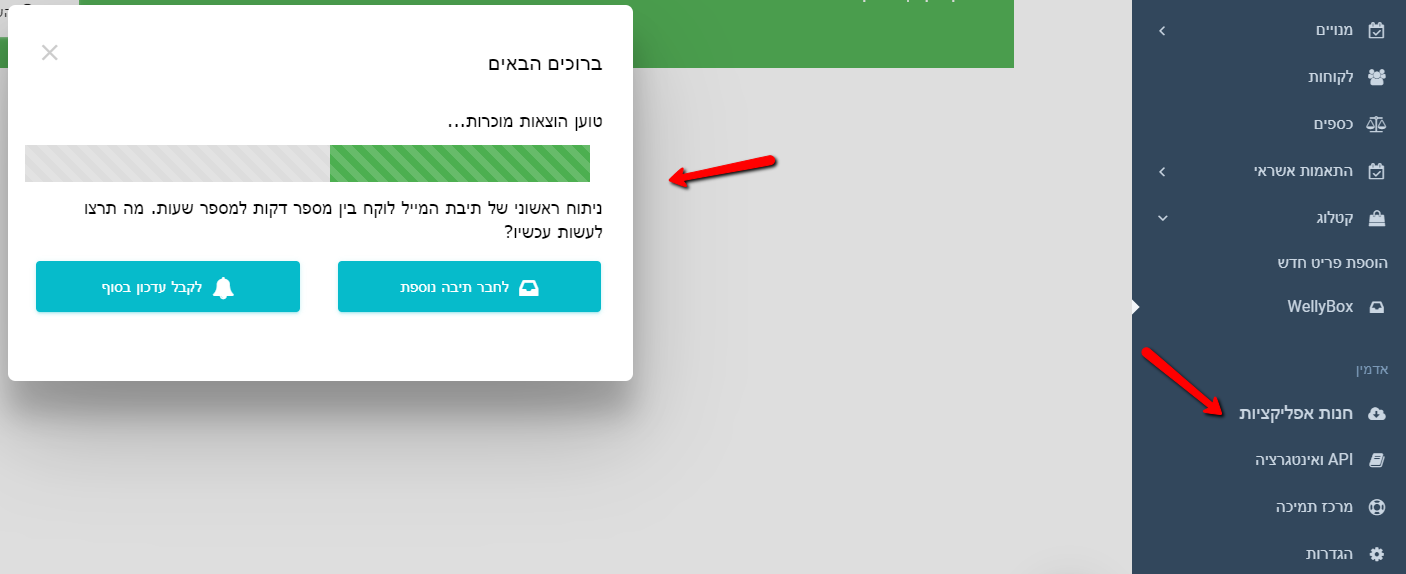 You can add several mailboxes at the same time to collect invoices from several different emails by clicking a button -> Add a mailbox

You can view all the documents and transfer them centrally to your accountant in the email you choose under the tab -> Documents