In This Article:
General Info
In your PayMe account, you can set which emails your customers & your business receives from us automatically according to various credit card transaction events in our system.
At this point, the content of the messages isn't editable.
How to Customize Your Email Settings
From your Dashboard, click the Settings tab

and then, select Additional Settings.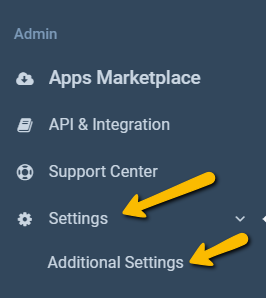 In the next step, you can configure which system messages you want to get sent via Email automatically under Email Settings
To do so, click the toggle so it will turn grey: