Bank account details can be updated/changed directly from the PayMe Dashboard:
1) From the PayMe dashboard side menu, click on Settings and then Under Bank Account click on -> Update details.


2) Provide the new bank account information.
3) Click Send Request.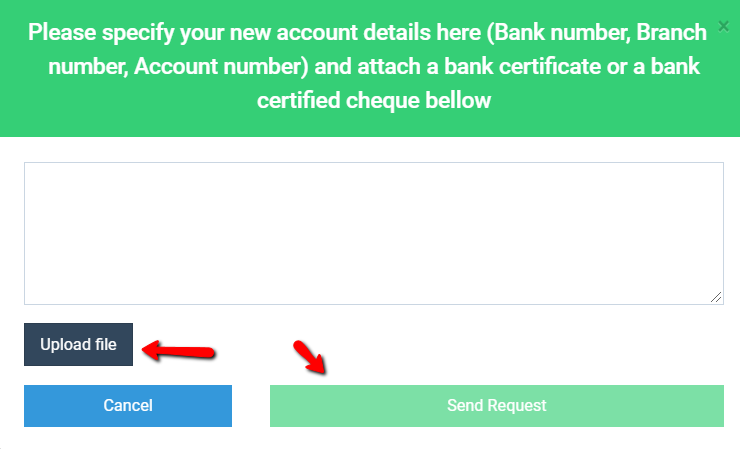 Support representatives will receive the email and confirm the change.