In This Article:
Overview
3DSecure is a payment standard set up by international credit card companies in order to reduce fraud transactions. This service protects credit cards against fraud while using the online purchases and set conditions to complete the transaction by requesting a one-time personal code (sent to the buyer's phone). Cardholder cannot chargeback 3dsecure transactions except if the goods did not supply.
DS3 Transaction:
PayMe allows businesses to connect to the service. Businesses that use this service benefit from an immediate improvement in operating profit (reducing transaction denials, reducing merchandise loss, minimizing hassle time and inquiries about inquiries and transaction denials, and more).
Safe Purchase System Process:
- The buyer enters the payment information on the site and clicks "for payment".
- The buyer is taken to another page where he is asked to enter a 6-digit code. At the same time, the cardholder's credit card company sends an SMS that contains the code and which the buyer must enter.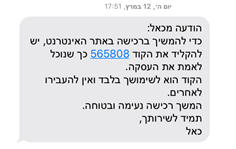 - If there is no match, the buyer is asked to enter an additional code.
- If there is a match, a transaction completion attempt is made as part of the normal process (checking if a balance is sufficient to complete a transaction, CVV, and a valid ID, etc.).
* The service is active on Visa, MasterCard, and American Express brands only.
* The service allows up to 255 characters (including spaces) in the sales description.
* Want to activate the service only on specific transactions? PayMe allows you to determine rules to the service (Up to, by state, etc.)
Examples of verification pages (the verification pages are determined by the credit card company - the issuer):
Visa CAL: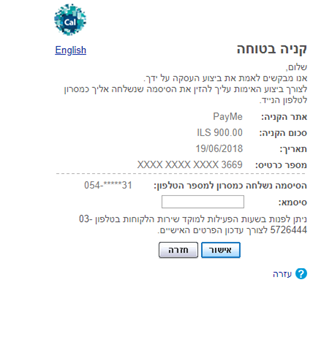 Leumicard/MAX: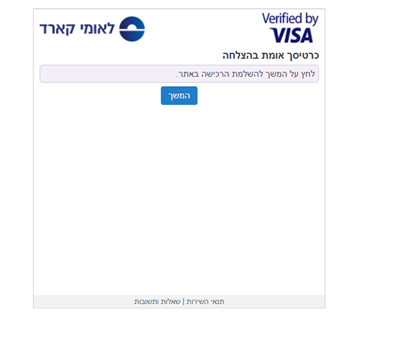 Isracard: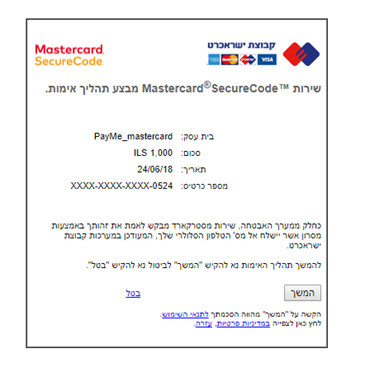 Activate a 3DS service:
From your PayMe admin, go to Apps Marketplace, in the Fraud prevention and security category -> 3D Secure and Click Setup.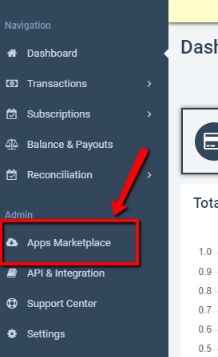 Click Activate app and agree to the Terms & Conditions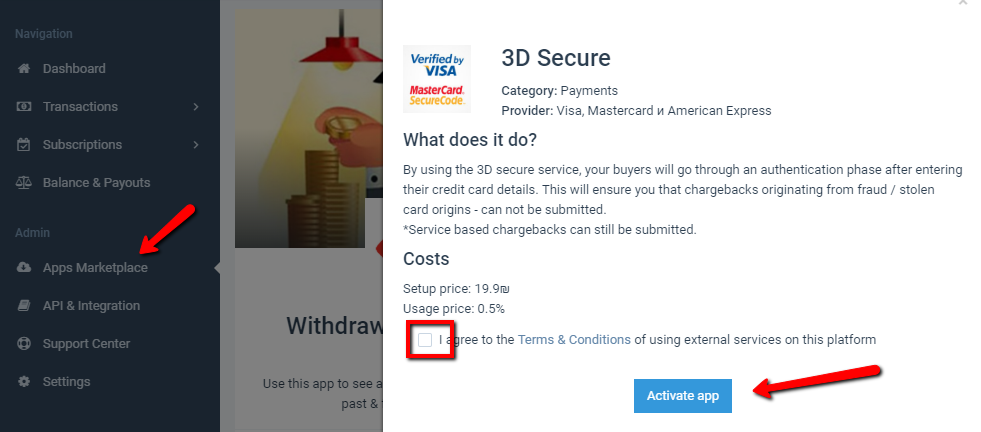 After clicking activate a green pop up message will appear on the right that confirms the request for processing.

Now, our customer service will notify you that your application is pending and will begin the account connection. At the end of the connection, you will receive an email that your account is successfully logged into the service.
Please note, the process of connecting business to service takes about 3 business days.