In the next article, we will talk about the following topics
What is "Organic promotion"
How Organic Promotion Is A Big Benefit To Your Business
About the service in Payme and how to connect


What is Organic promotion
An organic Google search refers to search results for which no payment has been made. Unlike paid search results (pay-per-click advertising), which are populated through an auction system, organic search results are based on relevance to the user's search query, links, and other organic ranking factors.
Many people prefer to skip sponsored advertising so the value of organic advertising is powerful.
How Organic Promotion Is A Big Benefit To Your Business
Let's start with the main reason and that is ... because it just works!
This is a pretty simple reason, but it's completely true. Google currently processes 3.5 billion searches a day. With this type of search volume, there is no arguing that ranking in Google search results offers an important opportunity to get more traffic to your business site.
By investing in organic promotion and raising your rankings in Google, you will send more traffic to your site, which can generate more leads and sales for your business.
Another reason is customer behavior today. What do you do when you are considering making an online or in-store purchase? For most people the answer is research.
Most Internet users - up to 80% in some studies - look at past paid ads and focus only on organic search results. This means that when someone conducts research on a product or service, they will most likely be pre-sold in your business if you rank high in Google's organic search results. In addition, in order for you to rank high, your site will have relevant content that will help bring in sales as soon as someone moves to your site.
It is important to note that organic promotion is an ongoing process and the more you invest in it, the bigger it will be. In addition, the competition is not getting simpler so consistency is needed.
Organic promotion through PayMe
Our company works with experts in digital marketing and those of you who sign up for the service will receive the tools from the leading people in the field in Israel.
While connecting to the service, you will be asked to provide us with your budget, the purpose and type of campaign you are interested in, and additional details. We will pass this information on to our experts for further treatment in order to create a customized campaign for you.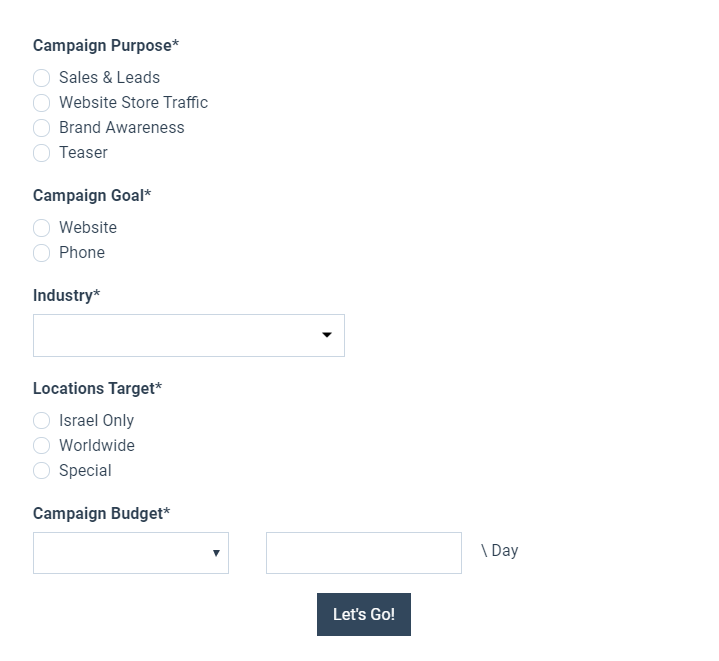 The application to join is made through the app store: