In this article:

What is the Customer module application?
Customer Relationship Management (CRM) model is an add-on for managing all aspects of customer relationship management, retaining details, documenting engagements, storing relevant information, sales history, and more.

Activate a Customer module application:
From the PayMe dashboard, go to Apps Marketplace, in the Customers Management category -> Customer module, and click Setup.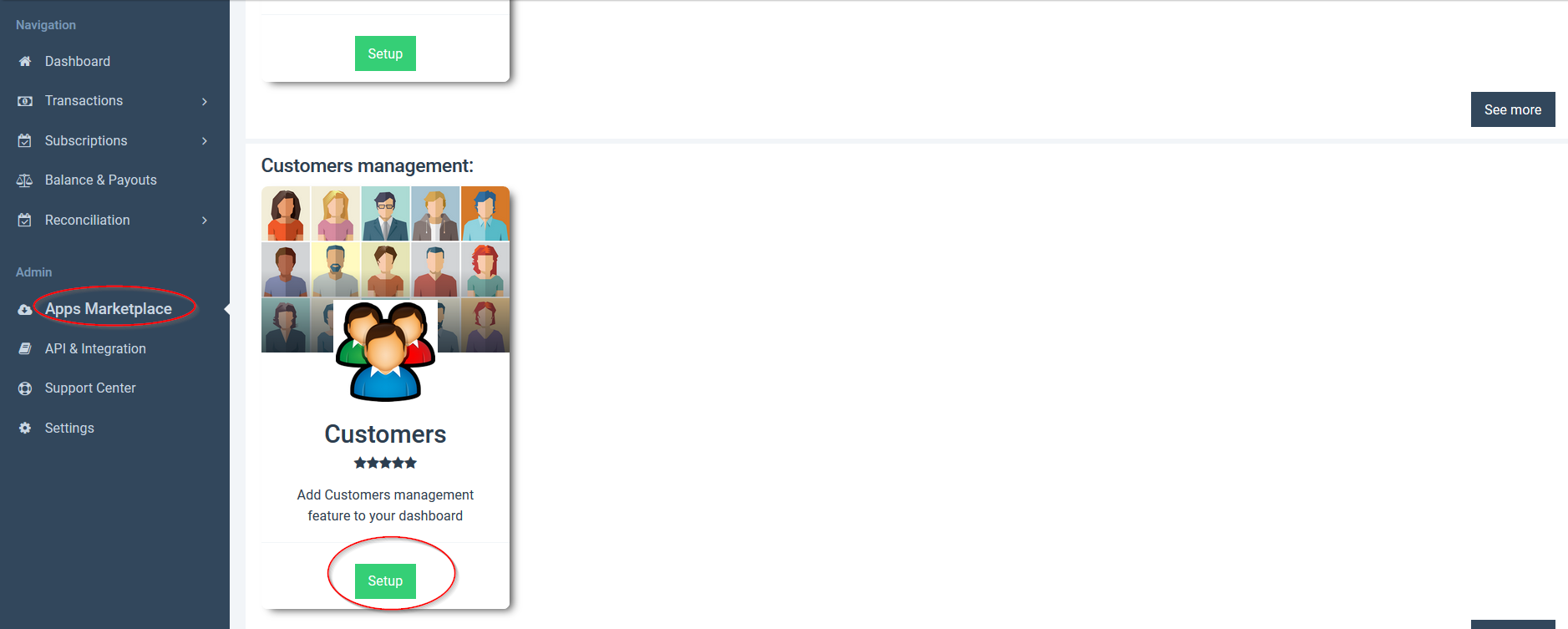 Click Activate app and agree to the Terms & Conditions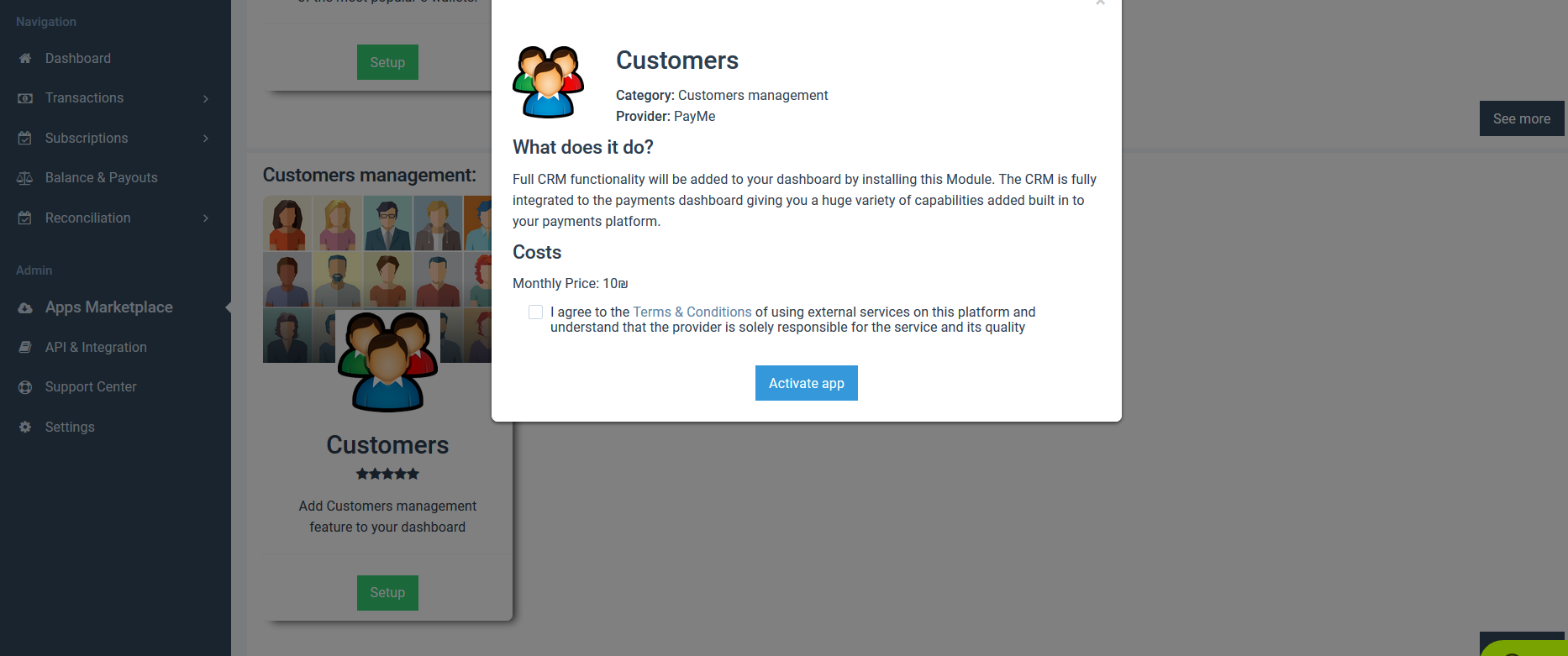 After clicking "activate app", a new tab called "Customers" will appear in the list of the tabs.
How to use the service:
Under tab -> Customers
On the main screen, you can view a list of all of your customer data.
To add a customer, click Add new customer.



Fill in the applicable fields and update the applicable checkboxes.



Adding credit to a customer you created in the system is possible by clicking "+ Add Credit Card" in the blue rectangle.
To see all the clients you created in the module, you can click on the "Customers" tab, and the list of customers will appear: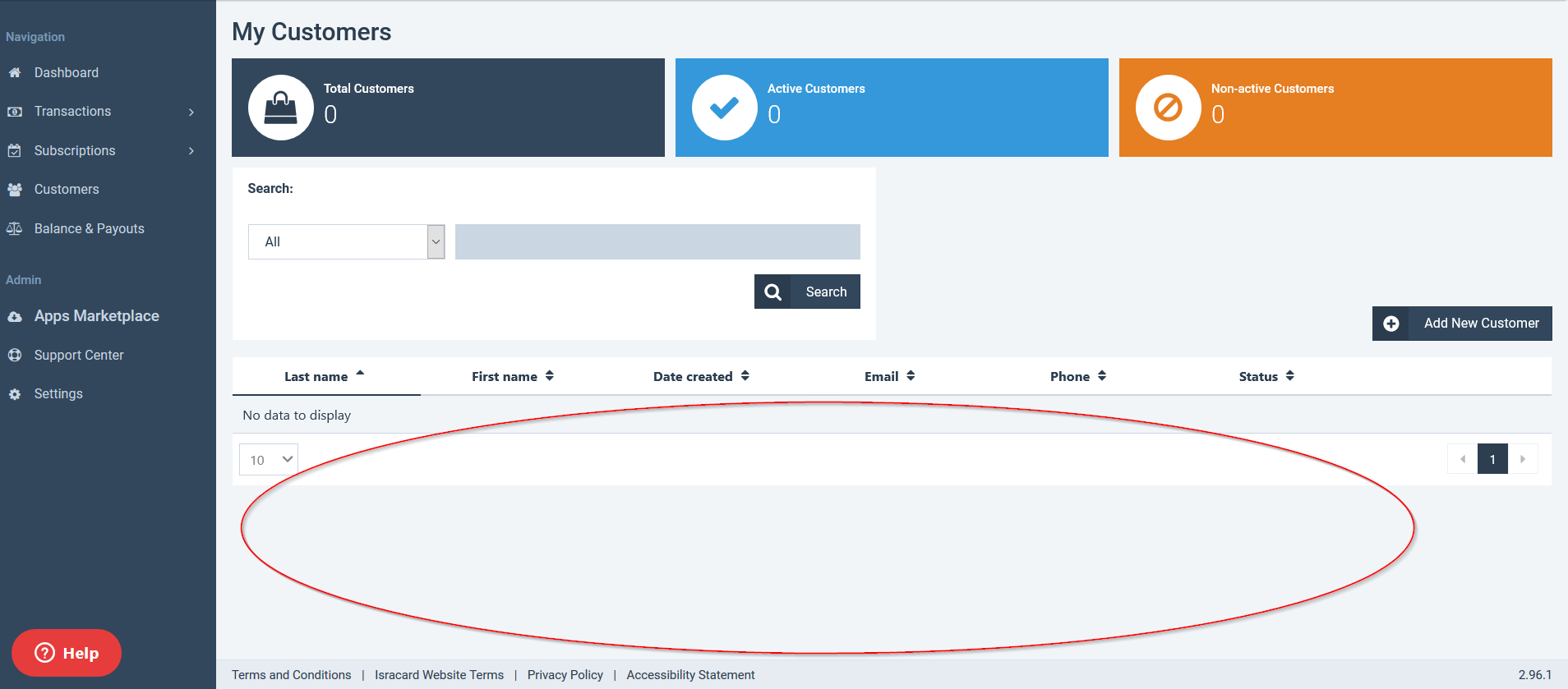 Each customer's email address will appear under "E-mail", so you can use this list to send a general email to all customers listed in the module.
Clicking on the "+" button on the left side of each customer will open all four options to create a new transaction: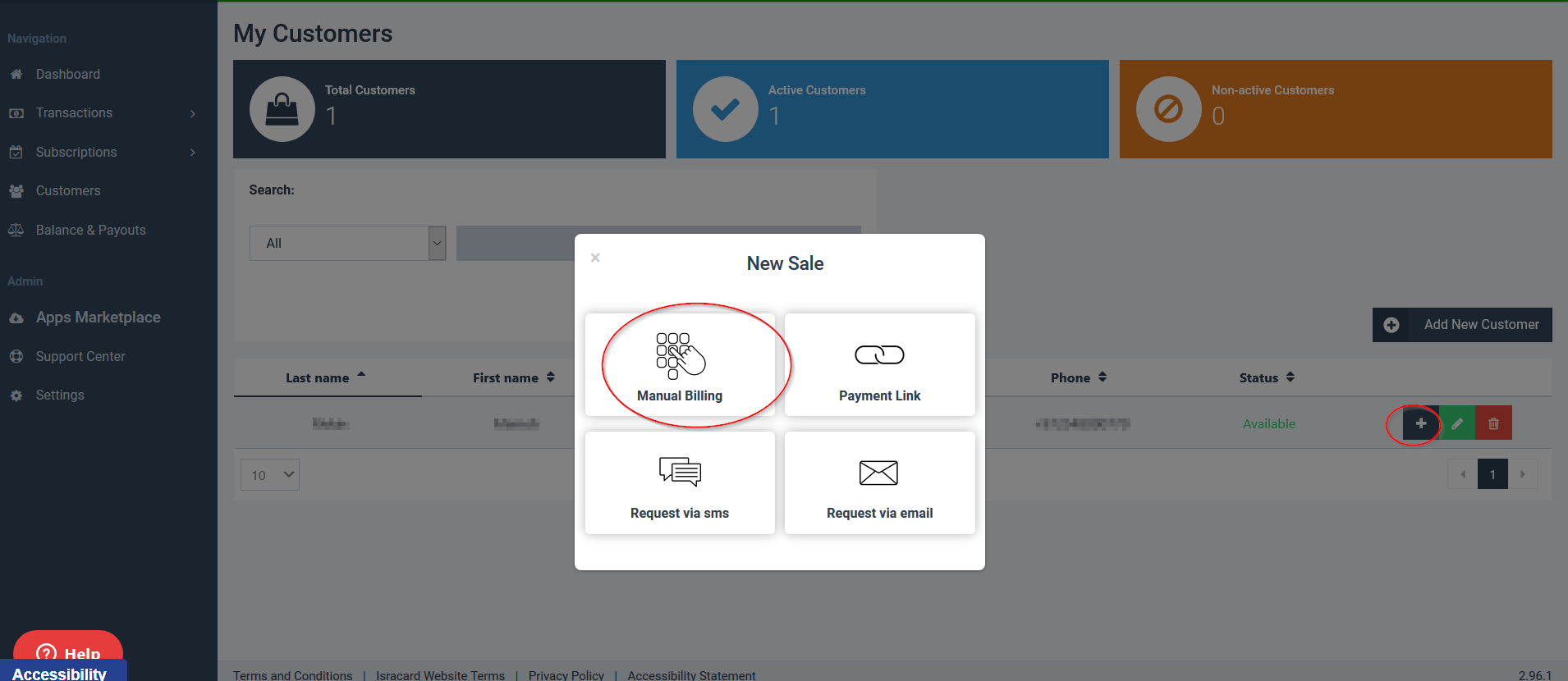 Choose "Manual Billing"' the following window will open:
Add:
Product name - What is the product/service you charge for
Price - Amount to charge
Currency - Currency to use
Installments - Number of installments
Click -> Insert payment details
Enter the customer's credit information and then click -> Pay.